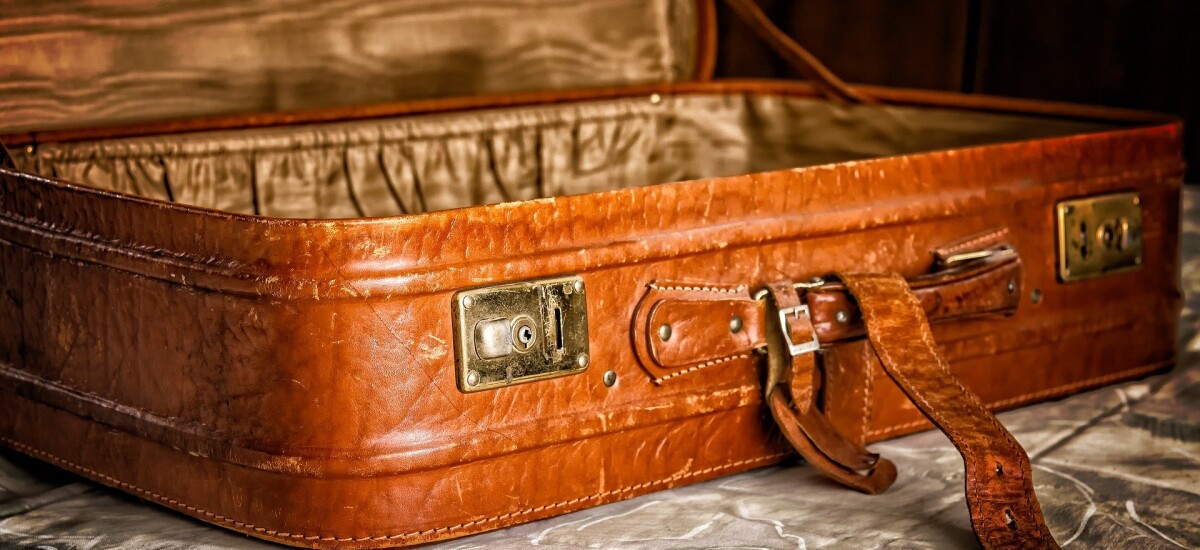 Bag & Luggage Lining
These before and after photos show how replacing the lining of a leather bag can give it new life and make it look absolutely beautiful.
Why does luggage lining tear? Bags are designed to be used and used again.
Especially when sharp objects are placed into a bag the lining can be torn or scored and eventually completely rip, as shown in the photo below.
But that doesn't mean your bag is beyond repair!
Preserve the life of your travel bags and everything you keep inside of them by replacing the lining.
Michael can stitch up existing lining or replace it with new material, so bring your bag in and let him see what he can do for you.
PLEASE NOTE:
Due to the high volume of luggage repairs, there is a long wait time. Please call Michael to discuss your repair first. A minimum repair fee applies.

---
Bags